Abogen is one of the pioneering biotech companies in China to develop mRNA-based medicines and therapeutics. "Ai Bo" is the two-character Chinese name of the company. "Ai" comes from the idiom "fang xing wei ai",which means "in the ascendant", while "Bo" originates from "bo cai zhong chang", which means "learning widely from others' strong points". In line with that spirit, Abogen has grown from a laboratory of 200 square meters with only a single member of staff, to a highly efficient team of over 400 employees. We have built our own proprietary mRNA technology platform and LNP-based delivery system, as well as a diversified product pipeline.

At Abogen, we boldly go where no one has gone before. We explore new frontiers of mRNA to drive changes in drug discovery and to address unmet medical needs.
With the mission of delivering next generation mRNA-based therapeutics, we believe that we are not only undertaking scientific research, but also bringing new hope to patients. Great opportunity comes with great responsibilities. We encourage everyone to have the courage and accountability to be a true leader.

The journey of new drug discovery is full of unknowns and challenges. We encourage our employees to boldly go where no one has gone before, seek truth from facts, and make innovations with integrity. It is through the process of trial and error that solutions are found.

There is no immutable theory or absolute authority in scientific research. By advocating openness and different approaches, we create an atmosphere where employees learn from each other and push each other to grow.
Making history
with innovation
We strive to make a transformative future of fighting diseases. With a team of entrepreneurial scientists and researchers, we have established a world-class proprietary mRNA-LNP platform empowering us to overcome major barriers to develop revolutionary therapeutics. At the same time, we have continued to explore new territories where no one has ever gone before.
It has been a remarkable journey, and the journey is just getting started.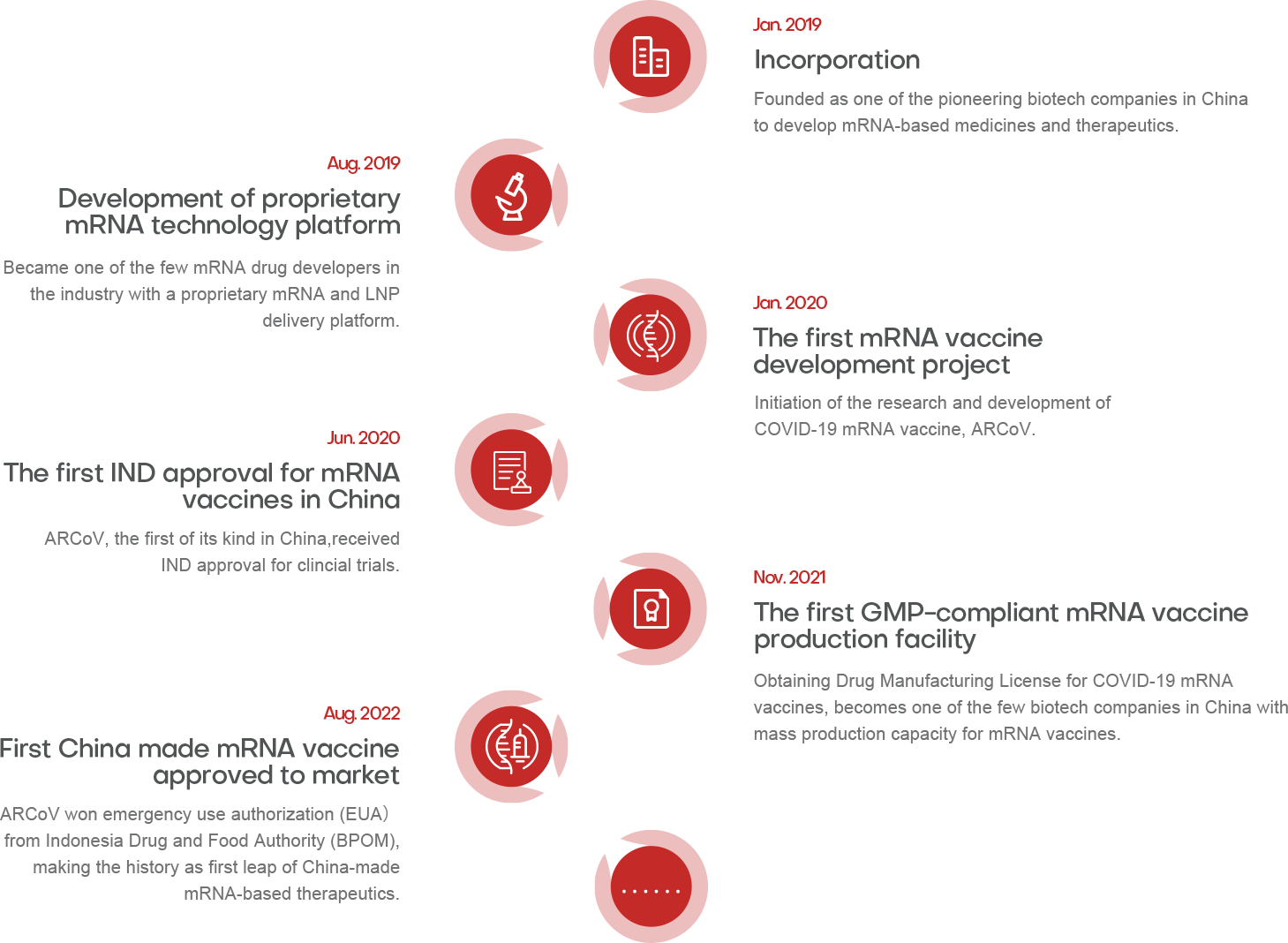 Our experienced executive team leads our efforts in translating science into innovative therapeutics. Our mission is to become a world-leading mRNA drug research and development biotech company that address unmet medical needs by bringing high quality innovative medicines to patients.
Having advanced for over half a century, mRNA technology is now opening the door to unprecedented possibilities. At Abogen, we strive to build a world-class proprietary mRNA platform that allows us to harness this transformative technology to support drug research and development.

—— Bo Ying, Ph.D., Founder and CEO

Bo Ying, Ph.D.

Founder & Chief Executive Officer

Dr. Bo Ying founded Abogen in January 2019 and serves as the Chief Executive Officer of the company.

Dr. Ying has decades of experience in the field of nucleic acid-based therapeutics and is regarded within the industry as an expert on RNA drug delivery. Prior to founding Abogen, Dr. Ying had served as senior scientist at Dicerna Pharmaceuticals and group leader at Moderna Therapeutics. He also served as a director at Trucode Gene Repair, where he was responsible for drug formulation and drug product development. Dr. Ying has spearheaded a variety of R&D projects such as siRNA, mRNA-based therapies for tumor immunotherapy and cancer vaccines, gene-editing drug product candidates. Alongside these projects, he has also led process development, tech transfer and large-scale production of siRNA and mRNA-based therapeutics targeting various therapeutic areas including cancer, vaccines as well as rare genetic diseases.

Dr. Ying received his bachelor and master's degrees from Fudan University and Ph.D. degree from Northeastern University in Boston, USA. From 2018 to 2019, Dr. Ying served as president of Chinese-American BioMedical Association. His innovative research and contributions to the field have granted him recognition as Jiangsu High-level Entrepreneurial and Innovative Leader in 2020, Suzhou Entrepreneurial and Innovative Leader, Suzhou Industrial Park Tech-Pioneer in 2019, etc.

Abogen boasts an expanding mRNA development pipeline and an experienced development team. We currently focus on a product pipeline spanning various thereputic areas from infectious diseases to immuno-oncology. Our aim is to bring China-made mRNA products to the market and benefit patients all over the world.

—— Hongxia Zheng, MD, PH.D.

Chief Medical Officer

HongXia Zheng, M.D., PH.D.

Chief Medical Officer

Dr. Hongxia Zheng joined Abogen in July 2021 and is the Chief Medical Officer of the company.

Dr. Zheng, boasting over 20 years' experience in drug development and clinical research, had made overall strategic plans on global new drug development, registration, and clinical trial strategy. As a medical leader, she has driven a dozen of anti-tumor drug candidates go through phase I to III clinical trials, and also to the post-marketing assessment. Prior to joining Abogen, Dr. Zheng was senior vice president of clinical research at JW Therapeutics (Shanghai) Co., Ltd., global clinical research lead in the development department of clinical oncology at Bayer, senior director of the global oncology at EMD Serono, Inc., medical director at Amgen and senior clinical scientist at Daiichi Sankyo. Prior to her entry into the industry, Dr. Zheng had been a doctor of Hematology/Oncology.

Dr. Zheng graduated from Capital Medical University of China and obtained her Ph.D. degree in Clinical Pharmacology and M.D. from University of Pittsburgh. She has published more than 20 clinical research articles and obtained the Board Certification of the American Board of Clinical Pharmacology.